Water Damage Services
When every minute counts and customer satisfaction is critical, you want experienced technicians you can rely on. Emergency flood water damage restoration requires urgency, skill and professionalism. Our certified and trained technicians respond immediately – 24 hours a day, 7 days a week – to mitigate loss and meet every situation with professionalism, reliability, understanding and urgency.
Water damage can cause very devastating setbacks to families or business owners; we do everything we can to give back that sense of security with minimal disruption to your life and or business operations. Our process is aimed at property and people. We are a water damage repair company you can count on us to show up on time, be professional, and to minimize the after math of flooding and water damage.
We do not call it a day until the customer tells us we've met or exceeded their expectations. With knowledge and customer service, our certified technicians understand that an emergency water extraction requires:
Urgency and Care
When water is on the move, timing is critical. We answer your call and are ready to take on your job 24/7. Knowing how hard a situation as such can be, we work hard, efficient,, professionally and quickly to stop the water first.
Precise Assessment and Information
Our trained technicians work to identify the water or moisture damage, both obvious and unseen, by using top of the line industry tools such as moisture detectors hygrometers and other sensory tooling. All while we breakdown the process and help our customers understand what is happening, what to expect, and what they need to do.
Thorough Treatment and Respect
With our state-of-the-art equipment used for drying, dehumidifying, deodorizing, and disinfecting, we restore your home or place of business with as much minimal disruption as possible so that you and your family can people can get back to your daily routines. We place customers first and our water removal service is more than just dealing with water damage, we want to make sure that the damage does not occur again and that all damaged property is restored back to its normal condition. Our services always includes properly handling of contents & property as if it were our own. We value your contents, collectibles, a child's sentimental items – with the utmost respect and care.
Our Promise To You
Our promise to customer excellence includes your property, which means that you will receive clear, effective, continuous reporting from us. We understand your needs and expectations from professionals. We will provide a report which will include images, to the agent or adjuster and will help you understand the steps of the process. All of our certified technicians are trained to deal with the following 
Emergency flood water damage restoration services:

• Emergency water extraction
• Removal and containment of odor caused by mold and mildew
• Drying and dehumidification
• Mold and mildew odor removal and containment
Damage Factor:

9 out of 10

Urgency Level:

10 out of 10
Health Risk Factor:

7 out of 10

Dry Down Response Time:

1-2 Hours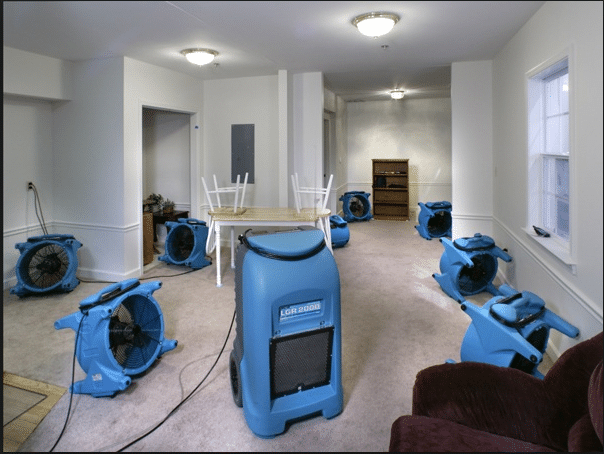 Los Angeles
Orange County
San Bernadino
San Fernando Valley
Riverside
Ventura County
Santa Barbara County
Dry Down
11810 Aviation Blvd Inglewood, CA 90304