LET'S CLEAR THE AIR
According to the national Air Duct Cleaners Association (NADCA), the average six-room house can collect up to 40lbs of dirt, dust and allergens in its air ducts each year. That's a big problem, considering that 40,000 dust mites can thrive in only one ounce of dust. The common dust "bunnies" are capable of containing a host of unhealthy bacteria from fungi to mold. The EPA estimates indoor air can be two to five times more polluted than the outdoor air you breathe. The effects can increase rapidly throughout your house every time the heating or cooling system kicks on.
IMPROVED ENERGY EFFICIENCY AND INDOOR AIR QUALITY
Clean air ducts, means less work your heating and cooling unit has to do, which ends up costing less on electricity. The build-up of dirt and debris prevents the air from flowing freely throughout the ventilation system. This will make your A/C unit work harder and costs more to operate throughout the year. Over time, the problem only gets worse. Clear the air in your home with air duct cleaning and air vent cleaning services from our trained technicians at Dry Down.
DRYER FIRE PREVENTION IN YOUR HOME
In addition to air duct cleaning, our certified technicians also clean dryer vents. having your dryer vents professionally cleaned regularly not only saves you money in energy efficiency, it can help prevent a dryer fire in your home.
Watch for the following signs that an air duct cleaning is overdue:
• Dirty supply and return vent covers.
• Dark filtration lines on the walls, ceiling or carpet that surround the vents.
• Excessive dust in the home.
• Variance in temperature or air flow throughout the house.
• An increase in the energy needed to operate the HVAC system at desired settings. This may indicate that dirt and debris are blocking coils and/or ductwork, restricting flow and spiking utility bills.
• New furnace or ductwork.
• A recent remodel/construction project.
• Water damage or flooding that occurred in the ductwork, which could cause sediment build-up in the system.
When it comes to air duct cleaning, our trained technicians never cuts corners. We don't take what we do for granted. That's why we're proud to be NADCA certified. And we know that a cleaner, healthier home starts in your air ducts.
Damage Factor:

 5 out of 10

Urgency Level:

6 out of 10
Health Risk Factor:

 

7  out of 10

Dry Down Response Time:

1-2 Hours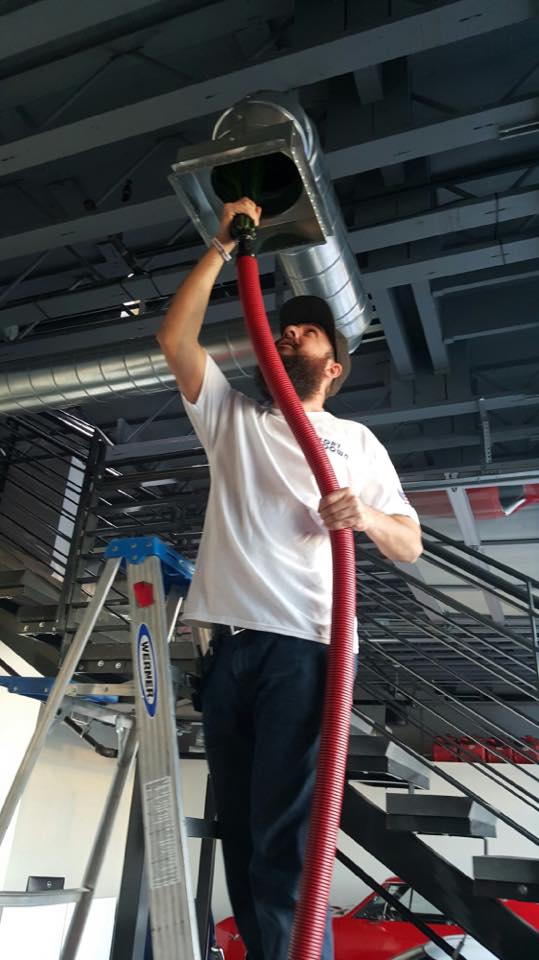 Home
About us
Services
Contact
Los Angeles
Orange County
San Bernadino
Riverside
Water Damage
Sewage Backup
Mold Remediation
Commercial Services
Dry Down
P.O. Box 673 El Segundo CA 90245
P
: (888) 628-4994
E: drydowninc@aol.com